Viceroy Power Press
---
​From the Chrysalis (The Devereux Cousins, Book 1)

Part love story, part prison break, From the Chrysalis is the fictionalized account of the deadliest event in Canadian penal history, the Kingston Penitentiary Riot of April 1971.

Liza's bad-boy cousin, the handsome, magnetic D'Arcy "Dace" Devereux is nothing but trouble. Falling in love with him can only make things worse. Especially for a girl who knows more about books and monarch butterflies than she does men.

The cousins' mutual infatuation flares into an obsession long before Liza is out of her teens. Even when Dace is arrested and sent to jail, their feelings don't change.

When she's old enough, Liza enrolls at a local university to be closer to him, but a prison riot breaks out and Dace is forced to make decisions that will jeopardize both their relationship and his life. He's always been loyal to his old buddies—too loyal some say.

The cousins spend one wonderful summer together when he's briefly paroled, but Dace is more drawn to trouble than monarch butterflies are down to Mexico.

From the Chrysalis is a taut novel of romance and survival against all odds, set in the shifting political and moral background of the early seventies.


For the back story of From the Chrysalis, please see: The Story Behind the Story.


​Feeling for the Air
(The Devereux Cousins, Book 2)
The second of three novels about the Devereux cousins,
Feeling for the Air
combines the electricity of a forbidden romance in the early 1970s with breathtaking plot twists as two lovers who wish to roam as wild and free as butterflies are dealt a difficult and unforgiving fate.
​


Take to the Sky (The Devereux Cousins, Book 3)
​
​In this final moving, lyrical novel in the Devereux Cousins trilogy, it's the nineties in Toronto, Canada. Liza Devereux has everything she's ever wanted—a career in publishing, a flock of perfect children and her cousin Dace Devereux, the man of her dreams. Like the monarch butterflies that they both long to see again, Liza and Dace are in the summer of their lives.

But life's complicated. Sometimes ghosts come back to haunt you. For Liza, it's a decision she made when she was sixteen. For Dace it's the people who were supposed to look after him when he was a troubled child. And for Liza and Dace's oldest son Micah, it's the half-sister he's just getting to know.

​

​The Devereux Cousins trilogy is recommended for readers 18 and over. Apart from the forbidden relationship, there's a realistic but painful portrayal of what life is like for Dace, in prison and post-prison. On sale now!



​From the Chrysalis, Feeling for the Air and Take to the Sky are currently available at a number of places, including: ​Amazon.com
Please feel free to contact me at: karen.black@sympatico.ca or on My Amazon page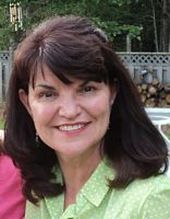 ​



​Thanks for stopping by!


---